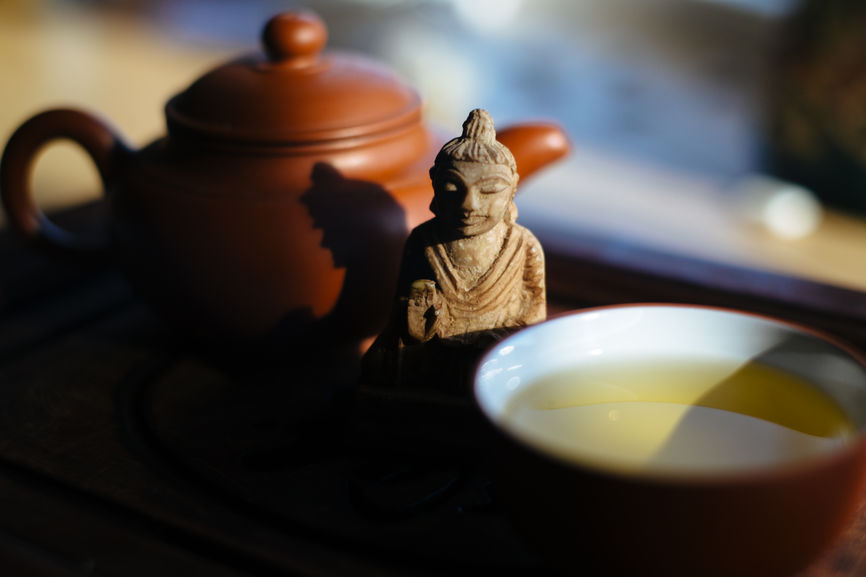 Divorce can be one of the worst experiences of your life. Each and every day, you ride waves of fear, doubt, stress, anxiety, insomnia, and confusion about the choices you are making – or failing to make. It can leave you feeling bitter, victimized, and depressed.
Or, divorce can be one of your life's greatest transitions, filled with learning, deep healing, and growth. Each and every day, you could take another step forward, calmly making decisions that follow thoughtful investigation and introspection. You could learn a lot about yourself and your values along the way. In fact, the process of divorce could leave you feeling confident, renewed, and ready for life's next adventure.
You have a choice.
So many people default to misery in divorce. (And hey, I'm not pointing fingers; I wasn't always happy during my divorce.) But it isn't our only option. With the right mindset and a powerful set of tools, you can create a very different experience of divorce – one that feels empowered, aligned and aware. In other words, one that feels "right."
What is a soul-centered divorce? To put it simply, a soul-centered divorce is one that feels guided by your inner wisdom. The process inspires confident decision-making, and actions that support those things that are most important to you.
A soul-centered divorce asks you to trust in yourself, knowing that you can make the "best" choices. It invites you to be faithful to your core beliefs, and to reject societal pressures. It gives you courage (even within the rigid confines of the legal system, or in the face of an angry spouse), and it helps you be deliberate with your thoughts and actions, no matter how challenging the circumstances.
A soul-centered divorce can give you the focus, foundation and guidance you need to move through each phase of your divorce. How do you keep your soul at the center of your divorce?
Step One: Make Soul-centered Commitments
In order to navigate the divorce process with as much clarity, peace of mind, dignity and wisdom as possible, it is critical to establish a strong and purposeful mindset. So, with the intention of operating from your higher self, make these 10 commitments to improve your confidence during divorce:
Be faithful to your core values and beliefs
Act with integrity, optimism, and clarity of purpose
Acknowledge your fears and limitations
Stay in the present to reduce worries and doubts
Take good care of your spiritual, emotional, financial, and physical health
Eliminate destructive habits and counterproductive behaviors
Consciously use tools and resources that help you get divorced with confidence and clarity
Surround yourself with trustworthy and supportive people
Take consistent action, even when it makes you feel uncomfortable
Make choices and take actions that are aligned with your core values
Step Two: Get grounded – tap into your inner voice
As you go through the process of divorce, you will hear many voices: your spouse, children, friends, family, lawyer, accountant, mediator, and/or judge. You'll also hear countless voices in your head: the voices of fear, loathing, guilt, insecurity, anger, impatience, frustration, reason, confidence, clarity, and a whirlwind of positive and negative emotions. These internal and external voices compete for your attention, often becoming so loud that they drown out your true inner voice.
Your inner voice comes from deep within, and different people call it different things: intuition, the voice of God, angels, Spirit, Source, wisdom or instinct.
Everyone has an inner voice; it developed over millions of years, enabling mankind to survive and evolve. Regardless of what we call it or where it originates, it is your personal compass or guide that, when given room to speak, will help you through life.
If you already have a practice that calms your body, quiets your mind, and puts you in touch with your inner voice, take 10 to 45 minutes daily to settle yourself.
If your practice involves physical activities or rituals that you cannot do anytime and anywhere, I encourage you to create a variation of your practice that can be done in a matter of minutes, whenever you need to tune in to your inner voice quickly (e.g. in a courtroom, lawyer's office or other restrictive setting). I use breathwork and mindfulness meditation to center and tune in to my inner wisdom.
You will find free guided mindfulness meditations led by my favorite teachers via these links: Jack Kornfield, Tara Brach, Buddhistgeeks, and Dharmaseed, which offers a free phone app you can use anytime, anywhere.
Step Three: Identify your core values
Core values are beliefs or concepts that resonate very strongly with you. They serve as guidelines that you can use to make decisions and determine the actions that will serve you best.
Values are not goals; goals are desired outcomes. Values are an intrinsic part of who you are. You rely on them to structure your life, and you have for a long time.
If you don't have clearly defined values, you end up drifting through life, making choices according to external circumstances and social pressures. On the other hand, when you know your core values, instead of basing your decisions on other people's opinions and expectations, or on your fleeting moods, you make them with courage, purpose and direction.
Identifying your core values and relying upon them are essential to a soul-centered divorce. They will help you see clearly which choices honor your spirit. And, no matter what the outcome, you will feel more long-term satisfaction knowing that you acted with authenticity and integrity.

Step Four: Apply a core values test

Once you know and understand your core values and have explored possible solutions or options for resolving the issues in your divorce, determine whether each option, solution, and choice align with your core values. You may take steps like these to test your options:
Find a quiet and comfortable place where you won't be disturbed.
Practice a grounding exercise
Review your top three core values
Select an issue, option, solution or decision your considering and ask yourself:
"Which of my core values, if any, will be met if I chose this option?"
"What does my inner voice, instinct, intuition or body tell me about choosing or rejecting this option?"
"What would I have to give up in order to choose this option?"
"Do the benefits outweigh the costs of choosing this option?"
"Is it practical for me to choose this option?"
5. Write down the answers to each of the questions then review your responses. Note the options that are, and are not in alignment with your core values
6. Pinpoint the options that are aligned with your core values and determine whether the options are truly viable choices. For example, if the option is buying-out your spouse's interest in the family business, ask yourself if you can really afford to pay the buy-out price
By taking time to thoughtfully identify your core values you are now in position to use your values to guide your decisions and actions.
Step Five: Make Decisions and Take Action

Once you have a list of your preferred options, choices, decisions, and actions that seem realistic and reasonable, schedule an appointment with an experienced family law attorney and other experts with valuable insight and discuss the feasibility of your options and, if appropriate, take steps to make your decisions final.
As you make your decisions and take actions that align with your core values, keep in mind that there are always risks in using this or any other decision making process. Because you're making choices based on what's most important to you, your friends, family, lawyer or spouse may not understand your decisions. They may ask why you're not choosing to fight harder. You might wonder if you made the right choices.
The question you must repeatedly ask and answer during a soul-centered divorce is: "Can I commit to this decision and can I live with the outcome?" If not, which other choices are available and how do they align with your your values.