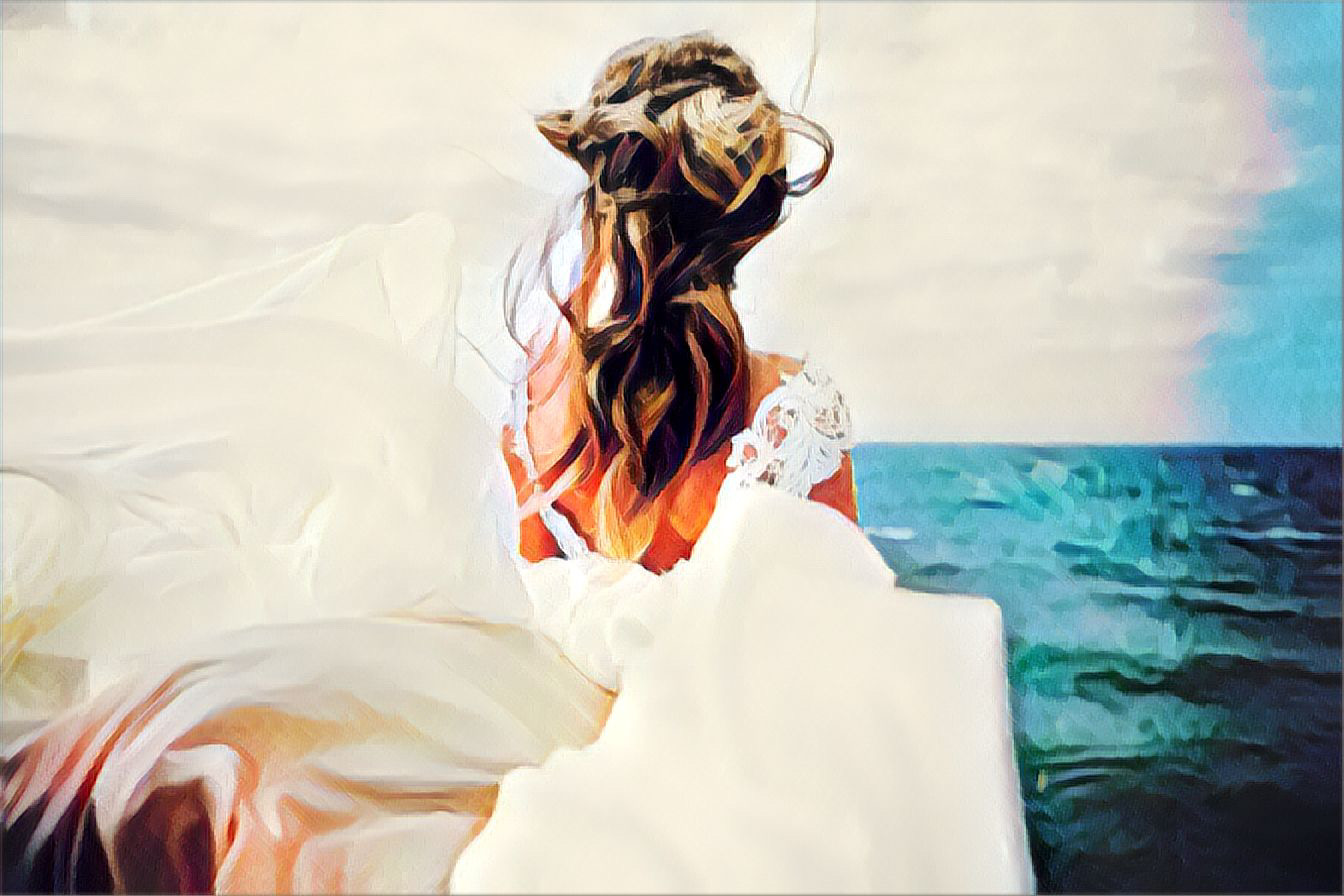 Your reason and your passion are the rudder and the sails of your seafaring soul. If either your sails or your rudder be broken, you can but toss and drift, or else be held at a standstill in mid-seas. For reason, ruling alone, is a force confining and passion, unattended, is a flame that burns to its own destruction. Therefore let your soul exalt your reason to the height of passion, that it may sing;" ~Khalil Gibran
I'm a divorced woman and a divorce lawyer who believes in love, romance, and lifelong relationships. I also believe there are only four reasons to legally marry, but I know the majority of people who are in love and dream of having children or growing old together believe love justifies and logically means there must/should be a marriage.  After practicing family law for most of twenty-five years, being married twice, and engaged three times, I respectfully disagree. But I'll save my opinions on the only reasons to get legally married for another day.
The purpose of this piece isn't to dissuade you if you're engaged, have your heart set on marriage, and/or are unwilling to question the institution of marriage. My heartfelt intent as someone who is wise, not jaded, is to persuade you to dig-deep, rise-up, insist on a mutually agreeable prenuptial agreement, and in the event you don't see eye-to-eye on the legal terms that will govern your civil union, end the engagement and cancel the wedding.
What are three reasons every woman (and man and non-binary bride and groom) wants a prenuptial agreement? Here are three of the many reasons that justify writing the terms of the contract that will control your marital or domestic partnership instead of leaving the fate of your family, finances, and future in the hands of a judiciary (who knows where) and its civil servants. (The laws of the county, state or country that has jurisdiction over you and your spouse/partner when you/he/she make a decision to end the marriage or DP will control your case.)
1. Understanding each others' intrinsic values is critical to health and happiness of the marriage. If you don't see eye-to-eye on the important issues, you can choose not to legally marry.
To draft a prenuptial agreement, a couple must ask and answer difficult questions. Most of the questions revolve around finances, but the answers reveal more than a person's views about money.
Below are four telling real-life answers given to the following questions that spouses asked and answered during their conversations about prenuptial agreements. (The gender identities below mirror the clients who gave the responses and aren't intended to be sexist or discriminatory. If you're in a same-sex relationship or non-binary human or have similar beliefs to a bride or groom cited below, the identifying labels are interchangeable and principles apply equally.)
Question:
Will you or I pay spousal support if we legally separate, divorce or dissolve our domestic partnership?
Answers:
Groom A:
Yes. If our marriage ends, I'll give you $1 million for each year of our marriage.
Groom B:
No. I'm not going to support you if we separate or divorce.
Bride A:
If you earn more than I do, I would like you to pay monthly spousal support equal to one-half of your net income for a period equal to one-half of the length of our marriage, and vice-versa.
Bride B:
If I leave my career to become a stay at home mom, and we separate or get divorced, I would like you to pay spousal support until our youngest child graduates from high school, and I return to work earning $10,000 gross monthly or more. If I don't leave my career for kids, I'm healthy, and earn an income similar to yours, I won't need your support. But, if our income differs significantly, whoever earns more should pay the other one-half of the difference for one-half of the length of the marriage.

2. A wedding ceremony preceded and followed by a marriage license and certificate issued by the government and signed by the betrothed is more than a romantic gesture. It's a legally binding contract governed by state laws.
A legal marriage is a civil contract that carries with it, duties and obligations that you don't ordinarily owe to others unless you're a parent or business partner. If you marry without signing a prenuptial agreement and subsequently separate or divorce, the fate of your family, finances, and future is in the hands of the government –unless you and your spouse can agree otherwise.

Being legally married doesn't force a person to remain married, but it can compel a person to support or be financially liable for the acts of alcoholics, gamblers, abusers, impulsive and irresponsible spouses, or the like. An aging spouse with a fixed income who chooses to dissolve a marriage can be ordered to support an infirm spouse indefinitely. A spouse who diligently managed his/her money and promptly paid taxes can be subject to tax liens and collection agencies as a result of the other spouse's negligence or malfeasance. And the list of risks and potential liability goes on and on.
3. Too many men and women are emotionally and financially decimated when they separate or divorce.
During the last 25 years of my practice as a divorce attorney, mediator, and coach, I've seen countless intelligent men and women face heartbreak and financial devastation because they got married without a prenuptial agreement. Most had no intention of getting divorced, loved and trusted their spouses/partners implicitly, and did what they could to preserve and prosper in their unions.  I know you don't believe your spouse/partner will ever do anything other than honor, support, and respect you during your marriage or partnership and in the event of a split.  But I have hundreds of clients who can attest that their spouses did not act honorably or kindly during separation and divorce. People change, stuff happens (e.g. addiction, brain injuries, infidelity,) and you can exercise caution today to reduce the risks of harm in the event your civil union is to end.
If you're thinking about marriage, I encourage you to:
Understand the laws that will govern your marriage and in the event of a separation or divorce
Sign a mutually agreeable and desirable prenuptial agreement
Choose not to marry someone who has disparate values and beliefs and is unwilling to sign a mutually agreeable prenuptial agreement
If you're already married and didn't sign a prenuptial agreement, all may not be lost. You may still have options. For example, in California you and a spouse or domestic partner can make legally enforceable agreements that protect, preserve, and delineate your agreements about the characterization of property. Documents may include transmutation agreements, property deeds, and post-nuptial agreements.  If you and your spouse aren't on the same page and/or your spouse won't sign a post-nuptial agreement, take heed. Speak with an attorney asap to learn ways to preserve and protect your finances, family, and future within the marriage or through legal separation or divorce or begin planning to dissolve the union.