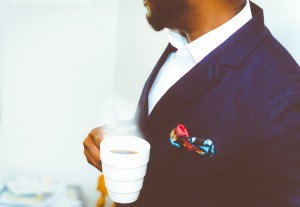 Your divorce lawyer works for you and must be ethical, respectful and effective.
Ethical, respectful and effective attorneys are courteous, organized, transparent, communicative, competent, frank, loyal and committed to excellence.
They listen, manage cases carefully, take consistent action, explain challenges, identify options, provide regular updates, and send detailed monthly bills. And even if issues are extraordinarily complex or a spouse is on an uncontrollable rampage, good attorneys make efforts to negotiate settlements.
Some cases may take years to complete for legitimate reasons: completing discovery, working with experts, preparing for litigation, and getting on the court's docket. For example, cases involving royalties from music sales or venture-funded businesses are known to take more time than others, but again, the reasons are valid. But when an ordinary case goes on for years with little or no progress and ever-increasing legal fees, it's red flag that something is amiss.
Inexplicable delays in cases with astute parties usually indicate an unethical or incompetent lawyer or mediator. Other signs are verbal abuse, secrecy, absence, neglect, excessive fees, poor communication, name-calling, disloyalty, lack of confidentiality, missed deadlines, unpreparedness, disorganization, anger, irrationality, etc.
Should you fire your divorce lawyer?
If you find your lawyer is unethical, you should cautiously take corrective action as soon as possible.
Like a recently diagnosed patient confers with multiple doctors, anyone who suspects an attorney is behaving badly should get a second opinion, confirm suspicions and if appropriate, fire the lawyer.
Stakes are high in family law matters and the passage of time can cause irreparable financial harm so, take heed. If you're wondering if you should fire your divorce lawyer, put aside all fear, shame or doubt, get a second opinion and make a decision.
For the man traveling down the wrong road, it's never too late to turn around. Ancient proverb
If you'd like a second opinion about your lawyer, mediator, private judge or other experts, please schedule a consulting session.