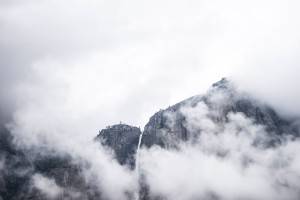 Good judges are patient, respectful and put aside their personal beliefs when considering evidence and making rulings.
Biased judges let their beliefs unfairly prejudice their decisions.
If you may be disadvantaged by the beliefs of the California family judge assigned to your case, you may have the right to recuse the judge.
To recuse (re·cuse – riˈkyo͞oz/ -verb North American) is to "challenge (a judge, prosecutor, or juror) as unqualified to perform legal duties because of a possible conflict of interest or lack of impartiality."
The purpose of this article is introduce you to the right to disqualifty judges without cause under California Code of Civil Procedure section 170.6 ("CCP 170.6).
CCP 170.06 gives each spouse "the right to exercise one peremptory judicial challenge in a single action – i.e. to invoke the right to disqualify the assigned judge generally 'for prejudice' without specifying or providing any particular grounds or reasons."*
The tricky part of exercising a CCP 170.6 right to disqualify a judge is making the request within the strict statutory time limit.
The strict statutory time limits depend on various things including whether a court uses a "master calendar system" or has an "all-purpose assignment rule".
The keys to determining whether to exercise your CCP 170.6 right are knowing if a judge's assignment should be challenged and when the challenge must be exercised.
The best way to decide if and when to exercise a CCP 170.6 peremptory challenge, whether at the outset or later in a case, is to speak with a knowledgeable family law attorney familiar with local judges' conduct and court procedures and calculate your deadline together.
In many California counties the time limit starts to run when a Petition for Dissolution of Marriage or a Domestic Partnership or a Legal Separation and Summons are filed and when served.
If a peremptory challenge is successful, the California Judiciary assigns a new judge without input from the parties. However, the spouse whose right was not exercised may challenge the next assigned judge.
If a CCP 170.6 challenge isn't made within the mandatory time frame, the right is waived and a judge may not excuse untimeliness.
This area of law is complex and my brief introduction herein only scratches the surface. It is wise to consult a family law trial attorney with sufficient knowledge of the judges and procedures in the county where your case is or will be filed. If your case may be filed in more than one place, speaking with attorneys in all locations as soon as an actionable issue arises in your relationship is wise.
What happens if you're stuck with an unfair judge?
If your CCP 170.6 right is waived or used, you may seek to resolve your family law issues out of court and with the help of a private judge, mediator, attorneys or other dispute resolution providers.
If going to court is inevitable and your judge's findings, rulings and/or order unsatisfactory, your remedies may include filing a request for reconsideration or set aside and/or an appeal to the California Court of Appeals. If these options are available, they also must be exercised within strict statutory time limits that should be discussed with an attorney as soon as possible and ideally, before going to court.
You also may file a complaint with the California's Commission on Judicial Performance. Judges who are biased or lack impartiality can be disciplined and removed from the bench.
Free California State Resources on Disqualification
Sacramento County Public Law Library Peremptory Challenge packet with sample forms
California Judges Benchguides Benchguide 2 on Disqualification (Revised 2010)
If you'd like to discuss removing a judge or commissioner from your case, please schedule a consulting session.