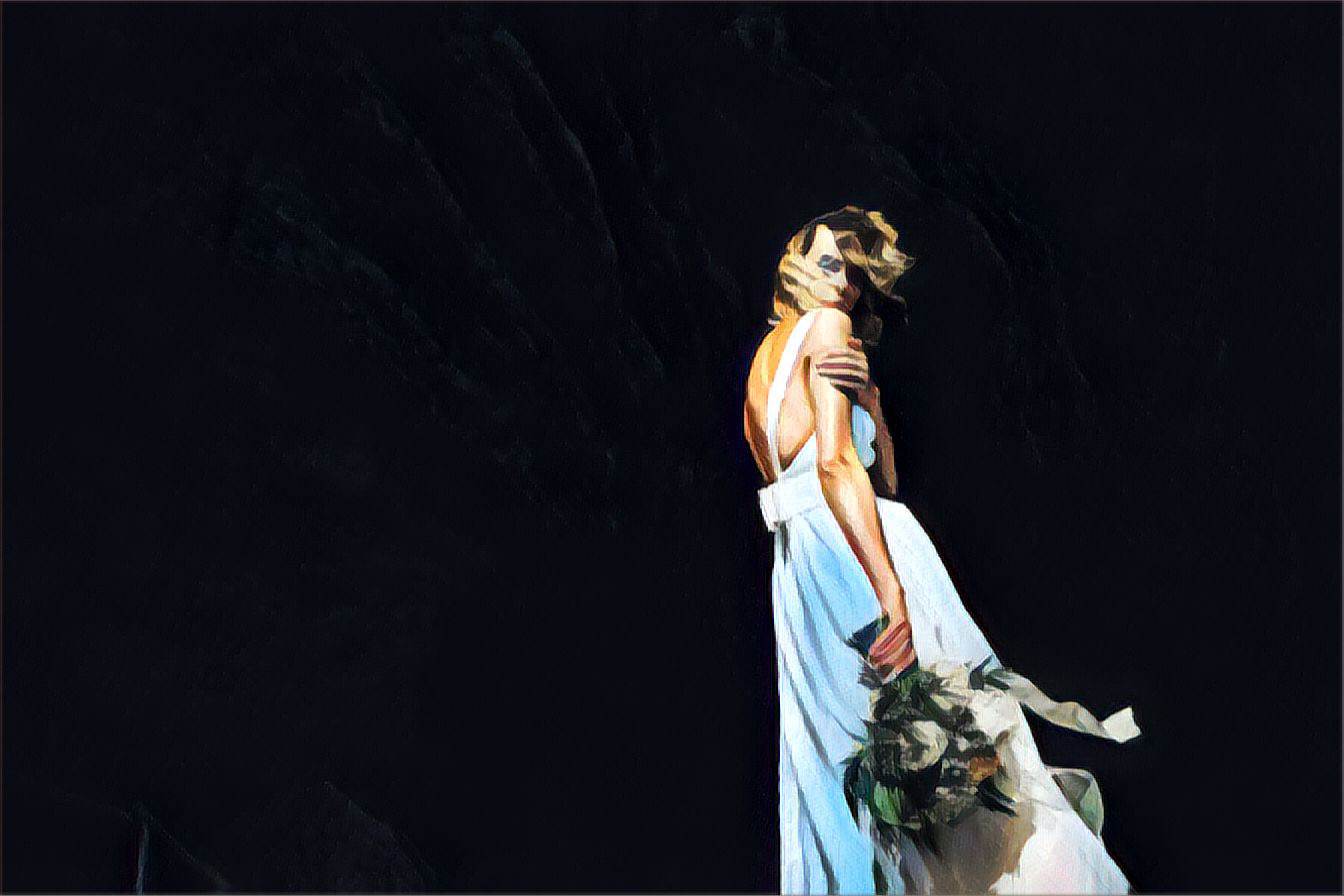 Few experiences are more painful than the loss of a loved one, whether through death or divorce. Losing someone shakes us to the core, shatters our understandings of the world, and plunges us into grief.
Grief is a natural response to loss. It can disorient, numb, enrage, debilitate, and depress. It rarely progresses linearly, and although research tells us we experience it in similar ways, it's impossible to comprehend its effect until we're knee-deep in it.
Grief exposes our vulnerability, helplessness, and sometimes, hopelessness. It usually expresses itself through tears, these are the "storm clouds of the heart," and how we perceive loss usually determines how hard and long we feel it.
Grief, the Buddha taught, can become a source of suffering ("dukkha") if we refuse to accept that loss is an innate part of life. But grief can, if we let it, awaken us.
The wave lifts from the sea, crests, breaks, and disappears back into the water. Nothing is lost. Wait for that moment. Wonder as your self appears and disappears. See the little girl, long gone, raise her head for a moment and wink. See the young woman fade from sight. See yourself going away. Now you can stop watching. Unclench your fist. Say yes." —Sallie Jiko Tisdale
To move through our grief, awaken to the hidden gifts of loss, and reclaim our joy, we must develop practices, create sacred spaces, and surround ourselves with supportive people. The following teachers and books have helped me while grieving and may be of service to you.
Guided Meditations by Tara Brach, PhD
Through meditation we can create safe spaces to grieve and heal, but it can be overwhelming to sit with our thoughts and feelings at such a difficult time. Tara is a clinical psychologist and Buddhist teacher whose guided meditations are rooted in science, imbued with spirituality, and when practiced regularly, are salve to the soul. Please speak to a therapist before practicing meditation if your grief is complicated by depression or trauma. If you have thoughts of suicide, please call 800-273-8255.
3 Keys to a Soul-Centered Divorce
By Helene L Taylor
Grief can complicate and be complicated by divorce. The 3 Keys to a Soul-Centered Divorce is a method and includes Soul-Centered Divorce Planning Pages that can help you determine which, if any, divorce dates and deadlines can't wait until you heal. These keys can help you do what's necessary to move forward in divorce with a tender open heart.  Download Free
How To Fix A Broken Heart
By Guy Winch
"When we sustain an emotional wound like rejection or failure, we have no idea how to gauge whether the wound is deep or whether it requires emotional first aid and few of us would know how to 'treat' it ourselves if it did." In this book, Psychologist Dr. Winch reveals how heartbreak at the end of a marriage can impact our brains and behavior dramatically, and shares how to heal a broken heart.
Healing Through Yoga, Transform Loss into Empowerment 
By Paul Denniston
Grief lives in our hearts, minds, and bodies. Grief Yoga founder Paul Denniston teaches, emotions weigh us down physically and we need motion to release it and heal. Paul's book and practices guide us through the stages of Awareness, Expression, Connection, Surrender, and Evolution to release pain without judgment, gain strength, and reconnect with life. Paul also offers a free Grief Yoga Series.
If grief has you confused, disoriented, and unable to focus in your divorce, schedule a California family law consulting and legal strategy session to gain clarity and direction.
Ah, world, what lessons you prepare for us,
even in the leafless winter,
even in the ashy city.

I am thinking now
of grief, and of getting past it;

I feel my boots
trying to leave the ground,

I feel my heart
pumping hard. I want
to think again of dangerous and noble things.

I want to be light and frolicsome.

I want to be improbable beautiful and afraid of nothing,
as though I had wings.

~Mary Oliver