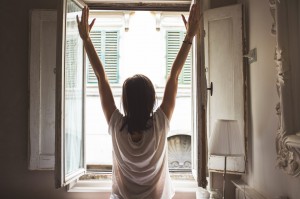 M's husband seemed a reasonable man, but hired a formidable family law trial attorney. Nonetheless, M and I, and M and his attorneys met informally to discuss settlement. As is par for the course, the attorneys took turns raising relevant facts and legal issues, making legal arguments, and opining on what the judge may do if the case went to trial. But, despite repeated meetings and a smoking gun that put M and his $30 million trust funds at the mercy of the court, M's husband's attorney kept digging-in his heels and with an air of disdain threatening to see us in court.
M felt as though she had hit a dead-end and her only options were to accept her husband's inadequate settlement offer or prepare for a costly legal battle, but I knew there was still a good chance of settling without going to court because we had indisputable evidence that M's trust attorney had threatened to act in bad faith to avoid a spousal support obligation. The question was, what or who could persuade M's attorney to back-off and encourage his client to settle.
My answer: hire a renowned San Francisco family law trial lawyer twenty years my senior to serve as co-counsel, someone M's male attorney would consider a formidable adversary who would easily prevail at trial. The outcome: within three weeks, M had in-hand, a stellar signed Marital Settlement Agreement that exceeded her wildest dreams.
The morals of this story?
First, if you're considering/using mediation or participating in a settlement conference, know that, despite having obvious factors in your favor, you may face unreasonable opponents whose biases can cloud their judgment.
Second, the keys to overcoming seemingly insurmountable challenges and improving the odds of reaching divorce settlements in mediation are threefold: Making good preliminary choices, like the ones listed below, paying close attention to intangible nuances, and adjusting your strategy accordingly.
1. Choose your mediator wisely
The success of divorce mediation depends on the nature and experience of the people involved. If a mediator lacks the knowledge, skills and authority required to move negotiations productively forward, the mediation can easily be derailed and fruitless. If your spouse and his or her attorney appear incapable of negotiating and/or compromising, you may assume negotiations will fail, but don't jump to conclusions. Instead, find a mediator who is an experienced family law trial attorney or retired judge with a reputation for settling complex, contentious cases involving difficult people.
I'm a fan of Mill Valley, California mediator Gary Friedman. Gary is the author of A Guide to Divorce Mediation, (Workman Publishing, l993), co-author, with Jack Himmelstein, of Challenging Conflict: Mediation Through Understanding (published by the American Bar Association and Harvard's Program on Negotiation, 2008) and co-founder of The Center for Understanding in Conflict, where Gary and Jack train mediators in an Understanding-based model of mediation. Gary has an uncanny way of getting to the heart of matters and usng conflict as fertile ground for satisfactory long-term agreements.
John P. McCall of McCall & McCall in San Rafael, California, a veteran Marin County family law professional, is a private judge and settlement conference officer I trust with sophisticated clients and issues. In my personal experience, John is kind, considerate, talented, and generous. His mastery of current case law, adroit application of legal logic, and graciousness make his settlement conferences comfortable and often, successful for clients and attorneys.
2. Understand the roles of your team members
Many people don't understand a mediator's role. A mediator is a neutral third party whose role is to facilitate the voluntary resolution of issues presented in mediation. A mediator may also prepare the documents necessary to memorialize agreements and legally process a divorce.
A mediator isn't a judge, but you may hire a private judge to serve as a mediator or settlement conference officer. The benefits of hiring a private judge are, their mastery of California's family laws and civil procedures and legal authority to make mediated agreements legally binding orders during mediation.
A mediator may (in my opinion should) be a family law attorney, but the mediator cannot be your attorney, your spouse's attorney or a joint attorney. A mediator may explain laws and procedures or give you his/her opinion about what a judge might do if you were to go to trial.
Every Superior Court in California is required to make a custody/visitation mediator available to resolve contested child custody issues. The mediators must put the child's best interests at the center of the negotiations and use their "best efforts" to help parties settle disputes consistent with the factors listed in California Family Code Section 3011. In counties that have adopted child custody recommending counseling as a local rule, the mediator is referred to as a child custody recommending counselor and may submit custody and visitation recommendations to the court.
3. Prepare, prepare, prepare
If you choose, mediation prepare for your sessions like you would for final exams. Prepare your Preliminary Declaration of Disclosure (including a Schedule of Assets and Debts (FL-142), Income and Expense Declaration (FL-150), Declaration of Disclosure (FL-140)) and take it and your previous two years' tax returns to your first mediation session. Ask that your spouse does the same so you may use the information to calculate any child or spousal support and divide assets and debts.
Identify the issues you must resolve, research your options and investigate acceptable solutions. Write down your ideal outcomes, acceptable choices, and bottom lines for each point. Factor in your worst fears, practical challenges, spouse's demeanor, budget, and dreams for the future. Have this information readily available during mediation.
4. Establish ground rules for the process
Mediation and Mediators aren't regulated. As a result, it's almost impossible to explain how your mediation will proceed. There are an infinite number of ways to structure mediation. It's wise to set expectations and establish ground rules at the outset, which may include the following.
Confidentiality – anything the parties discuss with the mediator separately will/will not be held in confidence.
Good faith negotiations – any statements made by either party will be inadmissible as evidence against the other.
Role of the law – if the parties ask the mediator, he/she may explain laws, procedures and rules and give his/her predictions about what would happen if mediation ends and the parties go to court.
Full disclosure – the parties will rely on the fiduciary obligations of the other party imposed by Family Code Sections 721, 1100, and 2102, to disclose all material facts and information about the existence, characterization, and valuation of all potential community property assets and obligations.
Ex parte communications – the parties may/may not communicate with the mediator separately between mediation sessions except in limited circumstances
5. Consult with or take an attorney with you

Mediation enables you and your spouse to work directly with a mediator without attorneys being present. If you do this, you should still hire a consulting attorney to explain laws and procedures, identify issues, develop strategies, explore options, and help you process information and make a decision. If your spouse is a tad difficult or you have difficulty with numbers or in stressful settings, taking an attorney with you can make a world of difference. An attorney can help you make settlement offers, understand alternatives and prepare counteroffers. And, having the guidance of an experienced and conscious attorney with you or behind the scenes during mediation is worth the lawyer's weight in gold.
6. Ink the deal
You must get all mediated agreements in signed writings. It's also wise to include a clause that states the agreements are legally enforceable under California Code of Civil Procedure Section 664.6, which states:
If parties to pending litigation stipulate, in a writing signed by the parties outside the presence of the court or orally before the court, for settlement of the case, or part thereof, the court, upon motion, may enter judgment pursuant to the terms of the settlement.
This is a CCP Section 664.6 clause commonly included in written agreements drafted and signed during mediation:
The parties agree that the settlement terms, which are set forth below, are binding and enforceable under Code of Civil Procedure section 664.6.