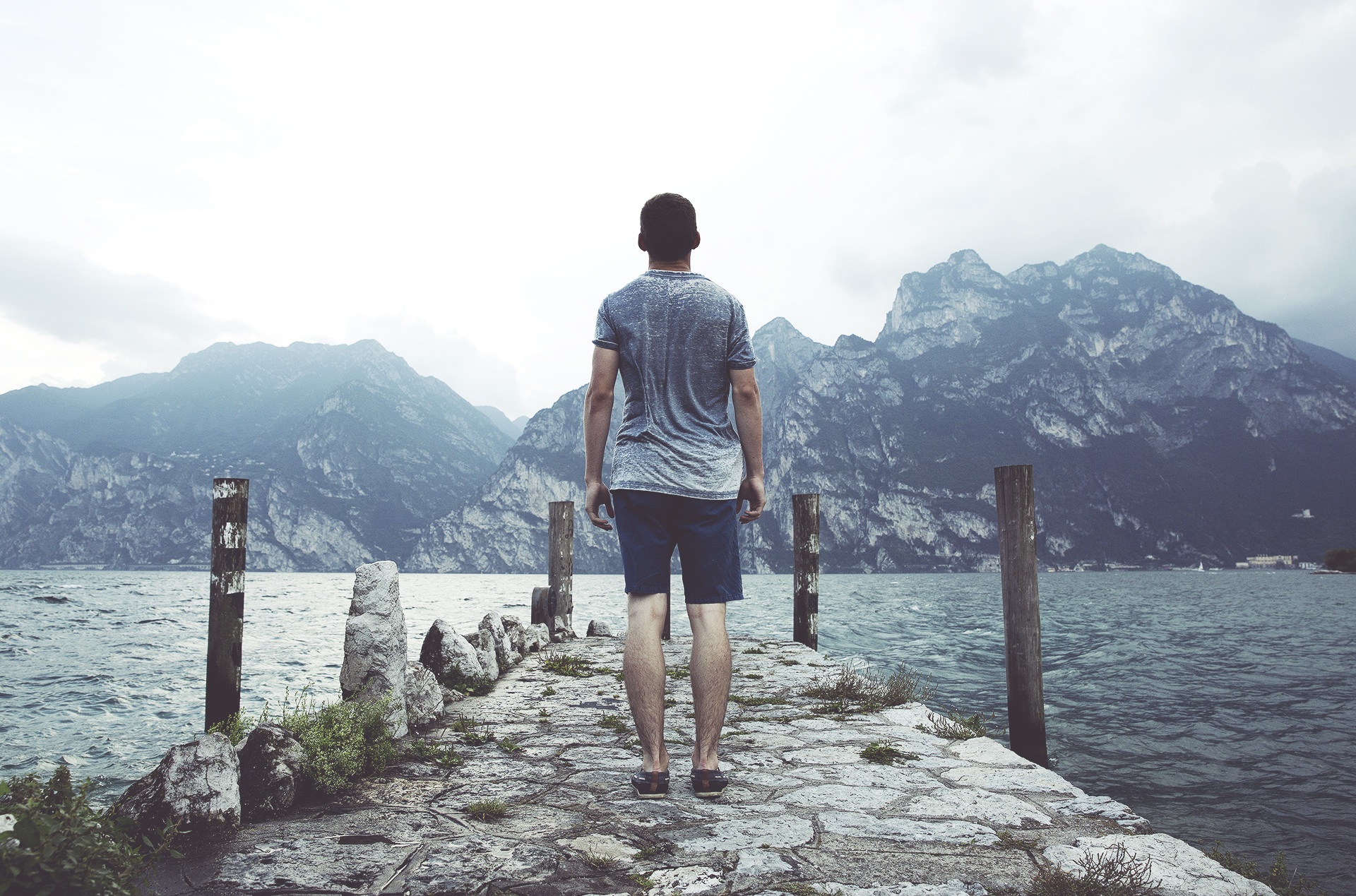 There are times when we feel so hurt, confused, angry, frightened and scarred that we isolate ourselves to keep from inflicting our own emotional upheaval onto others.
When this happens, pick up your Bible and take hold of a Companion who will never leave or forsake you, whether you're standing on the moon or in the depths of Death Valley. Gods help is always here.
The following passages have helped billions of Jews and Christians across the millennia during times of war, famine, plague, turmoil and wilderness wandering.  They'll do the same for you as you endure separation and divorce.
Pray these passages aloud to yourself and imagine the times and the circumstances in which the words were originally uttered, then equate them to your current situation.  May you find comfort, encouragement and a way forward as a result of your time with the Holy Spirit.
Bible Passages to Read When You Need:
Security and Protection: Psalm 91
Help: Psalm 142
Someone to take care of you: Psalm 112
Courage: Psalm 56
Shelter and Protection: Psalm 31, Psalm 69
Healing: Psalm 40:28-31; Isaiah 53:5-6
Comfort: 2 Corinthians 1:3-5
Bible Passages to Read When You Feel:
Crushed: Isaiah 57:15-16, 18-21
Broken-Hearted: Isaiah 61;-3
Angry: Proverbs 29:22; Proverbs 30:33; Proverbs 29:11; Proverbs 15:1;
Depressed: Matthew 26:36-39
Vulnerable: Isaiah 41:10-13; 2 Corinthians 1:11
Lonely: Matthew 26:36-40, 26:47-56
Bottom Line: Wherever you are, wherever you've been, Jesus has always felt your hurts, trials, suffering and pain. Because He suffered and died to pay the full penalty for your sins, take comfort in knowing that His victory  has paved and gilded heaven's road for your own eventual triumphal entry.  You're right on time. He knows exactly where you are because He's right beside you. Be not afraid.  You'll come through the "refiner's fire" blessed to be a blessing to others. Take your time.  You're not late.  He is pleased to see you making your way through the valley of the shadow of death with determination and courage.
If you'd like to know why some Christians in California choose to legally separate instead of divorce, schedule a consulting session below.
Points of view or opinions expressed in this article are those of the guest author.
Save

No Fields Found.