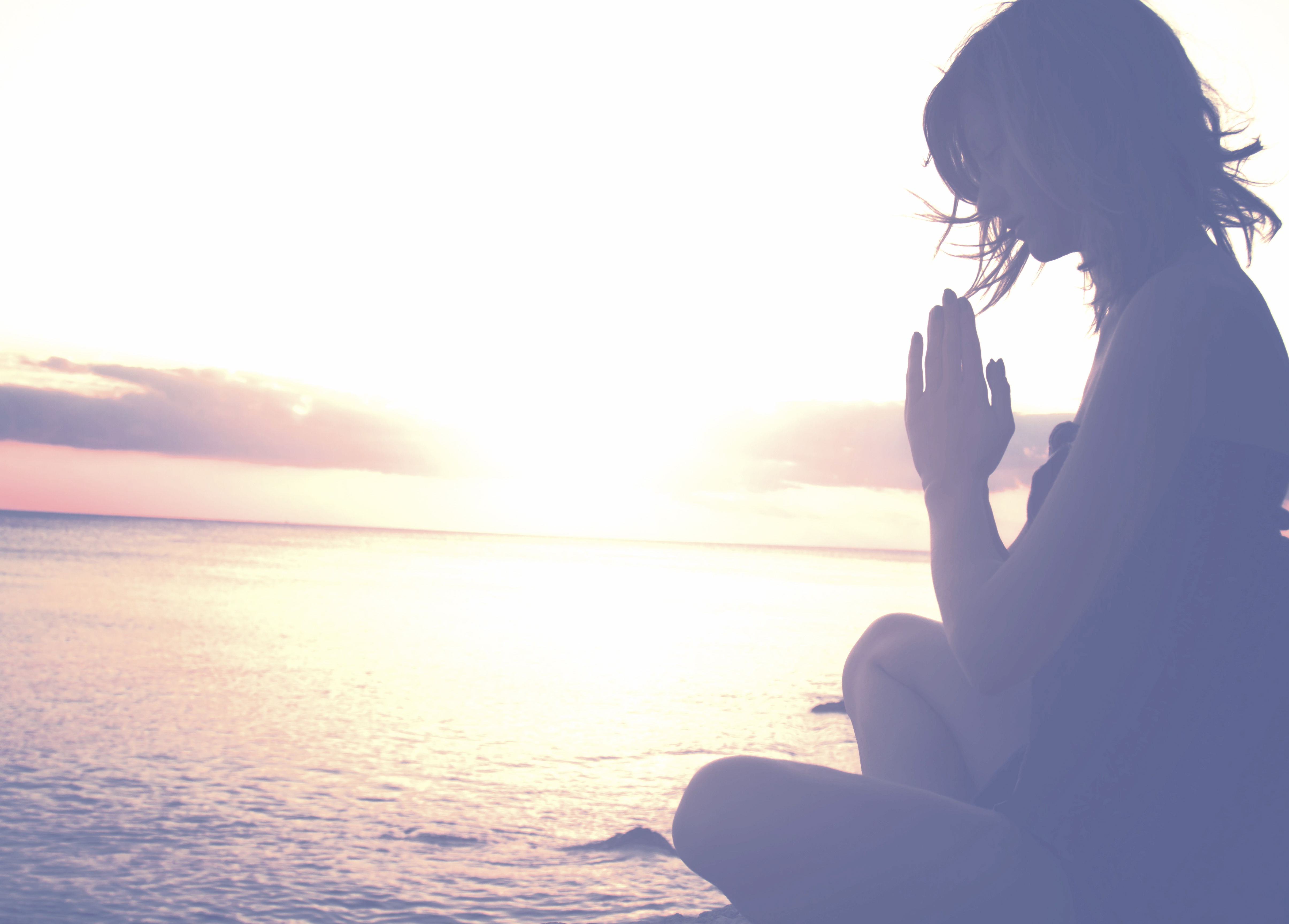 Divorce is a Spiritual Test.
I'm here to help you bring your Aum-game.
You're a devout yogi, meditator or person of great faith. Normally, you rise to any challenge and chew on problems until they're solved. The kid's science project you learned about last night? No problem. Environmental and social issues? You're a tireless advocate making a difference in the world.
But there's one hurdle you don't want to, or can't seem to face with compassion and confidence: Divorce.
Divorce is the elephant you've tip-toed around for months, maybe years. Or, divorce is a sore topic of conversation that, no matter how many hours you spend in child's pose, sit on a meditation cushion or kneel in prayer, makes your temper flare or heart sink. Divorce is keeping you up at night and weighing you down because you keep asking yourself:
When did things go wrong?
What do I do now?
Do we need attorneys?
Who gets the house?
How will the kids react?
Can I start a new business?
Do I have to go back to work?
Will we have enough money to survive?
You may have spoken to therapists, wholeheartedly taken their advice yet, find yourself in a state of despair. Maybe you've done research, found scant data online and still, have countless unanswered questions.
You toy with the idea of speaking to a lawyer, but you've heard horror stories about legal fees and worry that somehow, someway, a consultation will lead to conflict, misunderstanding and debilitating warfare. Maybe you met a mediator who sent you away with instructions that didn't make sense: "You should go home and talk about these issues with your spouse."
Now, you're frustrated, scared, confused, overwhelmed, annoyed, paralyzed, angry, spinning your wheels or eager to move on. You want control of your life, family, finances and future. You don't want to be gouged by strangers, perceived as weak or overly aggressive. You want to divorce with strength and grace.
I get it. I got divorced as a young student with one year of law school under my belt and almost quit law school twice in the process. I'm also a divorce attorney and mediator of 25 years who has met hundreds of strong capable men and women who were undermined during divorce by a range of emotions caused by perceived and real threats like their spouse's unexpected decisions to divorce and drain the accounts or chameleon-like behavior (e.g. going ten to fifty percent timeshare with the kids or from saying "don't worry about money, we're financially sound" to "get a job, we're broke.") Cases in point:
P was a successful hardworking fifty-four year-old doctor whose husband of 18 years accused her of being lazy, tried to force her to cosign a $500,000 loan, closed their bank accounts, brokered the sale of a community property business for pennies on the dollars, and accepted a job paying one-third his former salary. P was in shock and kept ruminating on "why" when she needed to focus on what to do next.
M was a thirty year-old stay-at-home mom of three whose anger made it difficult to see that her husband's settlement offers were reasonable in light of their financial circumstances, and that continuing her hunt for hidden assets would almost certainly be a waste of valuable limited resources.
T was a forty-one year-old entrepreneur whose inability to cope with high levels of stress kept causing her to shut-down and tune-out when she needed to communicate with her husband and business partners while they negotiated terms of the divorce and a $20 million series A round of venture capital funding.
Grappling with issues of divorce and starting a new life brings up many important questions like,
Is it possible to make good choices while feeling emotionally drained and exhausted?
Can you practice compassion and loving-kindness during times of conflict, upheaval, and uncertainty?
Can you find a skillful way to solve complex and legal and logistical divorce problems with integrity?
The answer to all of the above is yes.
There are principles and pragmatic tools at your disposal to help you make your best choices, find peace, solve complex problems, and even create a new life you love. I believe that foremost among these are three keys:
Mindfulness
Management
Methods (tried and true)
For over twenty-five years as a lawyer, I've used, taught, and guided clients to peacefully resolve complex separation and divorce issues like,
Valuing, characterizing, and dividing assets and allocating debts
Hiring and firing mediators, lawyers, private judges, appraisers, real estate agents, child custody evaluators, vocational experts, and forensic accountants
Establishing, modifying, and terminating child custody, child support, and spousal support
Interpreting, enforcing, and challenging prenuptial agreements
I'd love to help you too.
Helene is my champion – a woman who helped me peacefully navigate divorce's often treacherous waters with grace and strength. Laurie Wagner, Author, Teacher, Mother, Alameda, California
California Soul-Centered Divorce Consulting and Coaching Services

Kick-Starter Session – If you're thinking about, or a decision to legally separate or divorce was recently made, I'll introduce you to the fundamentals of California's family laws. Depending on the facts in your case, our discussion may include California's residency requirements, grounds for legal separation and divorce and the differences between the two, the date of separation, community property, separate property, spousal support, child custody, child support, the six-month waiting period, mediation, collaboration, financial disclosure requirements, ATROs, and other principles. I'll also identify at least one to three steps you might take immediately to kick-start your legal separation or divorce. (60 or 90 minute sessions available)
Un-Stuck Session – If you've hit a plateau and can't seem to make progress, we'll roll up our sleeves, put our heads together, and search for sources and solutions to your problems. We'll examine relevant facts, brainstorm options, and discuss legal issues. I'll give you my impressions and suggestions for getting unstuck and moving full speed ahead, which may include discovering additional data, collaborating with other experts, changing or staying the course. (60, 90, and 120 minute sessions available)
Access my online calendar via these links and schedule a Free 20 minute session now.
I look forward to speaking with you.