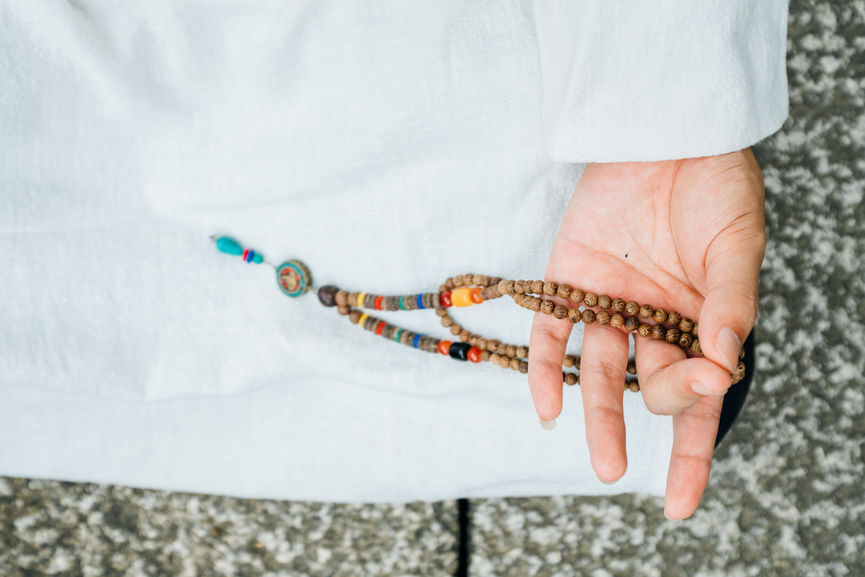 Commitment is a moment-to-moment process.
You need to do it daily, hourly, continually. ~ Michael Toms and Justine Willis Toms
Getting divorced can be like running a marathon. It goes on and on and on. It tests a person's sanity, stamina, and resources. And often, even the strongest feel broken. So how can you endure where others have failed? By making and keeping commitments that are specifically designed to sustain the focus and clarity you need to make good choices in your divorce, which in turn, can improve your confidence during divorce. Commitments imply action and inspire you to do and be the best; they propel you towards the accomplishment of your goals. When you keep your commitments you will feel a sense of satisfaction knowing that you did your best regardless of the outcome.
As you embark on and continue your soul-centered divorce journey, I invite and encourage you to make the following ten commitments every day, every week, every month, until your divorce is complete.
The first commitment is to be faithful to your core values and beliefs. Put aside the expectations of others, the demands of the world, and everything you've long been told is right. Focus on your own experiences and what you know to be true. Hold your core values and beliefs at the forefront of your mind and remain faithful during your journey.
The second commitment is to act with integrity, optimism, and clarity of purpose. By acting with integrity, you will avoid webs of deceit that exacerbate the stresses of divorce, and you'll feel personal satisfaction knowing that regardless of your spouse's actions, you are acting honestly and ethically. By acting with optimism, you'll be better able to create the divorce experience you want. If you look for the positives instead of fixating on the negatives, you can lead by example and actually make the process easier for everyone involved. Here's an example of optimism at work. In a divorce mediation session, Saul and Mary quickly reached agreements on two of the five outstanding issues in their divorce. Once these issues were resolved, Mary celebrated their progress and used their success as a catalyst to negotiate additional agreements for the three remaining points. Whenever Saul waivered during the mediation or Mary began to doubt that they could settle their divorce, Mary renewed her commitment to acting with optimism, which ultimately, led to the conclusion of their mediation.
If at any time you find the commitment to optimism difficult, begin keeping a gratitude journal and lists the things you are grateful for each week. I encourage this practice because research conducted over the last twenty years at the University of California Davis has shown that those who keep gratitude journals exercised more, reported fewer physical symptoms, felt better about their lives, and were more optimistic than the control group that did not keep journals. They also experienced higher levels of positive emotions and lower levels of depression and stress.
Acting with a clarity of purpose is the best strategy for moving confidently forward during separation and divorce, and it's especially vital when circumstances are chaotic. If many fractions are trying to exert their influence over you (e.g., your lawyer, spouse, spouse's lawyer, a judge, family, friends) it's essential that you tune out the distractions and tune into your inner wisdom so you can make aligned choices.
The third commitment is to acknowledge your fears and limitations. This is especially important because your worries can override your ability to make sound decisions and cause you to act impulsively. When you bring your fears to light, you can use them as a litmus test to determine whether the choices you are about to make are based on fear. If you discover that fear is running the show, use grounding exercises to soothe anxiety, calm nerves, and tap into your inner voice.
By knowing your limitations, you'll be able to do many things. Under the best circumstances, you can pace your divorce, so it doesn't push you beyond your limits, and in the worst cases, when you're hitting a wall, you can turn to your lawyer, coach, friends, and family for help.
The fourth commitment is to stay in the present to reduce worries and doubts. The benefits of keeping your attention in the present are so significant that countless books have been written about it, including the Power of Now by Eckhart Tolle. As Tolle explains in great detail, by remaining focused on the present, you can reduce the amount of pain you experience from dwelling on the past or worrying about the future, and you can address the issues that require your immediate attention. Of course, as you brainstorm options for your divorce and make decisions that affect your future, you will need to contemplate the effects your choices will have on your future. Also, you may need to draw from your past, but this can be done in a way that doesn't undermine your confidence or cause emotional strain.
The fifth commitment is to take good care of your spiritual, emotional, financial, and physical health. Meditate. Pray. Run. Commune with nature. Speak with a therapist, priest or coach. Take long baths in candlelight. Cozy up to your pooch. Play with your children. Cook. Get away to a spa. Treat yourself to a massage. Feather your nest egg. Sleep. Laugh with friends. Dine with family. Watch a sweet movie. Read a book. Do whatever your mind, body, and soul need to be nourished for when they're well cared for, you'll be better able to connect with what matters most and confidently make decisions in your divorce.
The sixth commitment is to eliminate destructive habits and counterproductive behaviors. If you're drinking, smoking, eating unhealthy foods, failing to exercise, spending time with pessimistic or combative people–STOP. Destructive habits and counterproductive behaviors will prevent you from tapping into your inner wisdom, maintaining a positive outlook, feeling confident, and being able to make good choices. If you need help quitting your bad habits, enlist the support of groups explicitly designed to help with your issue, talk to your doctor, and turn to your trusted, healthy friends.
The seventh commitment is to consciously use tools and resources that will help you get divorced with confidence and clarity. Also, speak to an attorney licensed in your state to gain a clear understanding of your state's divorce laws and procedures. Using the resources around you can save time and money and empower you to make difficult decisions and take deliberate action. You're not the first to get divorced, more like the hundred millionths, so you don't need to reinvent the wheel. Learn from those who have gone before you.
The eighth commitment is to surround yourself with trustworthy and supportive people. There is power in numbers, and the support and encouragement of other healthy people who want to see you move through your soul-centered divorce with grace will help you persevere. Seek the help of trusted advisors who understand what you are facing and can help you cope with challenges and overcome obstacles. If you are a member of a church, meditation or other organized groups that uplifts your spirits, regularly attend meetings and events. When you feel supported by yourself and others, you will have a clearer perspective of your life and how fulfilling it is in spite of your divorce.
The ninth commitment is to take consistent action, even when it makes you feel uncomfortable. At times, it may be a bumpy ride, but you need to stick with it. Do whatever is procedurally required to get divorced in your state. If you're working with an attorney or mediator, ask for directions and complete the tasks assigned to you. Even if it becomes difficult to remember, you must do the work to get divorced.
The tenth commitment is to make choices and take actions that are aligned with your core values. From an empowered stance, know that you are not a victim. You have a hand in creating your reality, and your future and perhaps, the fates of your children, is at stake. Listen to the suggestions of your trusted advisors and friends, but don't be afraid to reject their advice if it isn't in alignment with what matters most to you. Consider your options and choose those that best reflect who you are and what you value. Do the best you can in light of your circumstances, and above all, be true to yourself.
To navigate the divorce process with as much clarity, peace of mind, dignity and wisdom as possible, it's critical to establish a stable and purposeful mindset. So, with the intention of operating from your higher self, I encourage you to make these commitments daily during your divorce. By stating your commitments aloud each day you are creating a pact between yourself and the universe to take action and produce the desired outcome.
Would you like help keeping the 10 commitments to improve your confidence during divorce? I'd love to help. Schedule a complimentary consulting or coaching session now.